News Article
Quitting e-cigarettes
In the wake of the surgeon general declaring a youth e-cigarette epidemic, Truth Initiative® has expanded its quit-smoking resources to include a first-of-its kind e-cigarette quit program. This innovative and free text message program was created with input from teens, college students and young adults who have attempted to, or successfully, quit e-cigarettes.
The program is tailored by age group to give teens and young adults appropriate recommendations about quitting. The program will also serve as a resource for parents looking to help their children who now vape.
Youth and young adults can access the new e-cigarette quit program by texting "DITCHVAPE" to 88709. Parents and other adults looking to help young people quit should text "QUIT" to (202) 899-7550.
The 2018 National Youth Tobacco Survey from the Food and Drug Administration and the Centers for Disease Control and Prevention showed e-cigarette use among middle schoolers increased by 48 percent and increased by 78 percent among high schoolers in just one year. In addition, the frequency of use among current high school e-cigarette users surged, with nearly 28 percent vaping more than 20 times per month. JUUL, the popular e-cigarette that tripled its market share in just over a year to own three-quarters of the entire market, is driving much of the increase in use.
Through its digital quit-smoking programs This is Quitting and BecomeAnEX, Truth Initiative has a long history of innovation around developing engaging and effective quit programs. Developed in collaboration with the Mayo Clinic, BecomeAnEX has helped more than 800,000 people on their quitting journey. Research has shown that following the BecomeAnEX quit plan quadruples a tobacco user's chance of quitting, proving the importance of digital resources throughout the quit journey.
Text coaching is a proven, powerful strategy to boost success and deliver behavior change. The new e-cigarette quit program will deliver tailored messages via text that give age-appropriate quitting advice, including information about nicotine replacement therapy. Text program users also have the option to connect with online communities and interactive tools for added support through This is Quitting and BecomeAnEX.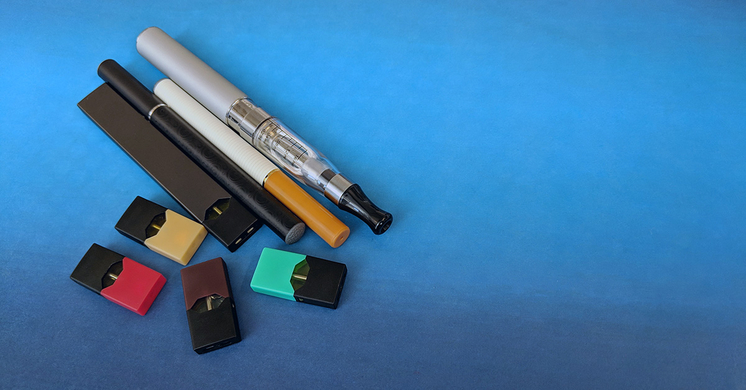 For more information about e-cigarettes and quitting vaping:
For more information about other evidence-based quitting resources from Truth Initiative:
This is Quitting: a mobile program designed by Truth Initiative to help young people quit with inspiration from others like them
BecomeAnEX: a free, digital quit-smoking plan and community created by Truth Initiative in collaboration with Mayo Clinic
EX Program: an enterprise quit-smoking program designed for employers, health systems and health plans to offer to their employees and members
The news about the e-cigarette quit program broke on TODAY.
More in quitting smoking / vaping