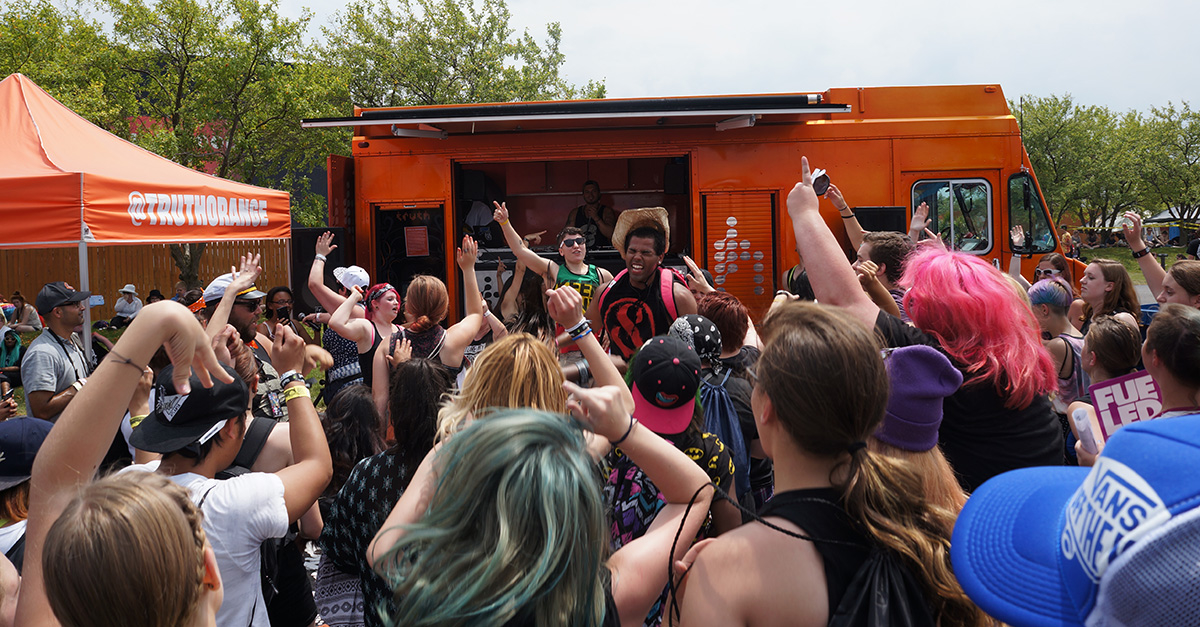 Thank you for your support
Our lifesaving work has prevented millions of young people from becoming smokers — including 2.5 million between 2015 and 2018 alone — and helped drive down the youth smoking rate from 23% in 2000 to 4.6% today.
We can't stop now. Two decades of combating tobacco use has prepared us to continue the fight and take on the growing youth e-cigarette use epidemic. We are also providing our expertise to help combat the opioid crisis, with an emphasis on youth and young adult education and prevention. We need you to help us end tobacco use for good and contribute to solving the opioid crisis.
Your donation helps support groundbreaking research and policy studies, our award-winning truth campaign, community activism and engagement and innovation to end tobacco use.
Truth Initiative does not accept donations from companies that manufacture or distribute tobacco and/or tobacco-derived products (including e-cigarettes) or affiliated corporate entities ("Tobacco Companies"). 
Truth Initiative reserves the right to reject and return individual donations.