News Article
The JUUL copycats that are flooding the market
What looks like a JUUL, operates like a JUUL, but isn't a JUUL? One of the many copycat products that companies are selling to try to cash in on the profits of the top-selling e-cigarette JUUL, which has caused major concerns because of its popularity among youth and widespread use in schools.
There are so many new devices that a social media account dedicated to e-cigarettes and vaping devices, Salt Porn, posted in May, "It feels like there is a new pod system released every day and we receive tons of them … So many in fact that there is no way we can review them all." These products are not only putting a generation of youth at risk of nicotine addiction, but they appear to be breaking the law.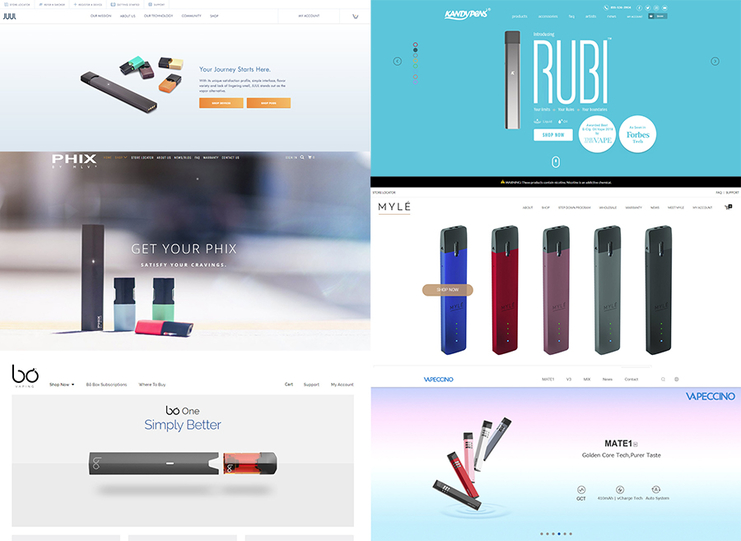 The Food and Drug Administration prohibits new e-cigarettes that were not already on the market as of Aug. 8, 2016 from being commercially marketed, unless they are granted an order permitting them to be. As a letter to FDA Commissioner Scott Gottlieb from the Campaign for Tobacco-Free Kids, Truth Initiative® and five other public health and medical organizations points out, companies have introduced many new e-cigarette products without any evidence that they have filed premarket applications or received a marketing order from the FDA. The groups are urging the agency to stop the sale of these new products.
"Despite this clear legal requirement, manufacturers of e-cigarette products have introduced new products at an alarming pace in total defiance of law, with no apparent concern for FDA enforcement," the letter states. "Moreover, such products are being introduced at an accelerating rate, including a host of new products introduced subsequent to the explosive growth in youth use of JUUL."
Launched in 2016, JUUL now accounts for 70.5 percent of the e-cigarette market share. The device looks like a flash drive, is rechargeable in a USB port and comes in an array of youth-appealing flavors, such as fruit medley, mango, cool cucumber and creme brulee. Some of these flavors also seem to be in violation of FDA rules because they appear to have been introduced after the agency's deeming rule went into effect on Aug. 8, 2016, without FDA review.
While less toxic than combustible cigarettes, e-cigarettes can make youth more likely to use cigarettes and still contain toxins and the addictive chemical nicotine, which is harmful to adolescent brain development. The groups are pressing the FDA "to take quick and aggressive action to enforce the law before one or more of these products become the next JUUL phenomenon among our nation's youth."
Learn more about e-cigarettes with the Truth Initiative resource, "E-cigarettes: facts, stats and regulations."
More in emerging tobacco products