News Article
Can oral nicotine pouches like Zyn help people quit vaping nicotine?
As oral nicotine pouches from brands such as Zyn, On!, and Velo have gained popularity, they have raised concerns about their high nicotine content, youth-appealing flavors, and misleading claims about their health risks. On top of that, the products are also causing confusion about whether they can be used to quit e-cigarettes and other tobacco products.
Oral nicotine pouches have spiked in popularity over the last several years, with unit sales increasing by six-fold between 2019 and 2022 and manufacturers building on marketing methods used by e-cigarette companies to target young people. Many young people have submitted questions and comments to This is Quitting, the free and anonymous quit-vaping program from truth, about using oral nicotine pouches to quit vaping nicotine. Adult tobacco users of all ages also frequently come to EX, a quit program by Truth Initiative in partnership with the Mayo Clinic, with questions related to Zyn and how to quit using it.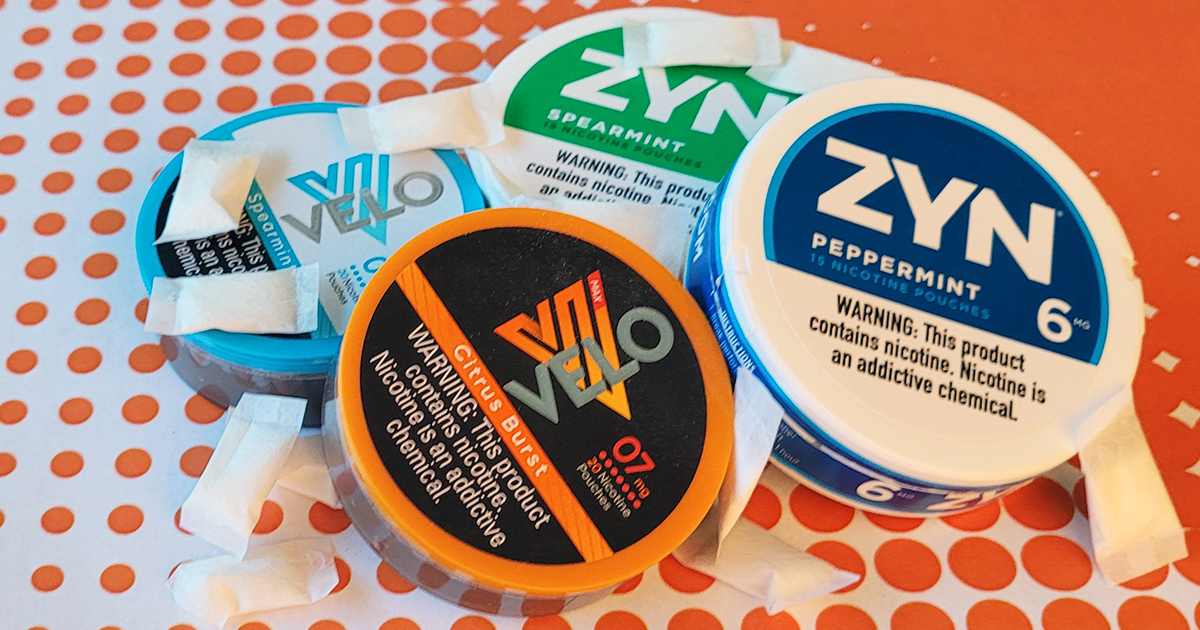 Oral nicotine pouches versus nicotine replacement therapy
Can you use Zyn to quit vaping
Oral nicotine pouches are not the same as nicotine replacement therapy (NRT) like nicotine lozenges or gum. NRT includes medications that are approved and regulated by the FDA. Decades of research, as well as a 2020 report from the Surgeon General, confirms that NRT is safe to use (even long-term) and is an effective way to quit tobacco products for good.
Oral nicotine pouches can contain high levels of nicotine, and a study from 2022 found that sales of oral nicotine pouches containing the highest nicotine concentration (8 mg) increased faster than sales of pouches with a lower nicotine concentration (6, 4, or 3 mg), raising concerns about the addictiveness of these products. In addition, a study found that many young people who use oral nicotine pouches also use a different tobacco product, which can increase the risk of nicotine addiction and dependence and makes quitting more challenging. The study, published in Preventive Medicine, found that most young people (73%) who use oral nicotine pouches also smoke cigarettes, and nearly half (49%) vape nicotine. Nicotine in any form is addictive and harmful to developing brains, and using nicotine pouches and other tobacco products concurrently increases the risk of addiction.
The good news is, if you are currently vaping, smoking, or using other tobacco products, there are resources to help you quit. You can also quit Zyn with similar strategies to quitting other nicotine products.
Tips for quitting Zyn or other oral nicotine pouches from EX
How to quit Zyn
EX is a free digital quit tobacco program developed by Truth Initiative in collaboration with the Mayo Clinic Nicotine Dependence Center. EX has helped over 910,000 tobacco users on their journey to quit smoking, vaping, dipping, chewing, or using any type of tobacco. Our research shows that EX works: people who follow the EX quit plan are four times more likely to quit.
EX has the longest running online community where current quitters and former tobacco users who truly understand the quitting experience gather to support each other. An increasing number are quitting Zyn and other oral nicotine pouches. It's a special place to get support, and our research shows that even just reading the EX Community can make quitters more likely to be successful.
Quitting oral nicotine pouches is possible using strategies similar to those used to quit other nicotine products. Here are 4 tips from EX, including switching to a lower-dose NRT product, extending the time between pouches, and more to get you started.
This is Quitting
This is Quitting is a free and anonymous text messaging program from Truth Initiative designed to help young people quit vaping. The first-of-its-kind, evidence proven quit program has helped over 600,000 young people to date on their journey to quit vaping.
To enroll in This is Quitting, teens and young adults can text DITCHVAPE to 88709.
More in emerging tobacco products