News Article
More than 760,000 children protected by nationwide smoke-free housing policy
A nationwide smoke-free policy went into effect at all federal public housing units on July 31, a move that protects millions of residents and staff from the dangers of secondhand smoke.
Secondhand smoke increases the risk of respiratory problems and infections in children and causes lung cancer and coronary heart disease in adults who do not smoke, according to the surgeon general's 2006 report. The Centers for Disease Control and Prevention found that, although 8 in 10 multiunit housing residents had smoke-free homes, about one-third of those residents reported experiencing secondhand smoke that entered their home from other areas in their building.
The smoke-free policy, thanks to a U.S. Department of Housing and Urban Development rule finalized in 2016, prohibits combustible tobacco use ­­— including cigarettes, cigars and waterpipe/hookah — in all federally-owned public housing living units, indoor common areas, office units and outdoor areas within 25 feet of housing and administrative office buildings.
In addition to protection from secondhand smoke exposure, studies indicate that smoke-free homes encourage smokers to quit and reduce the number of cigarettes they consume per day. One study suggests that HUD's smoke-free policy will increase quitting rates among populations in public housing that are disproportionately affected by tobacco use, including low-income and racial/ethnic minority smokers.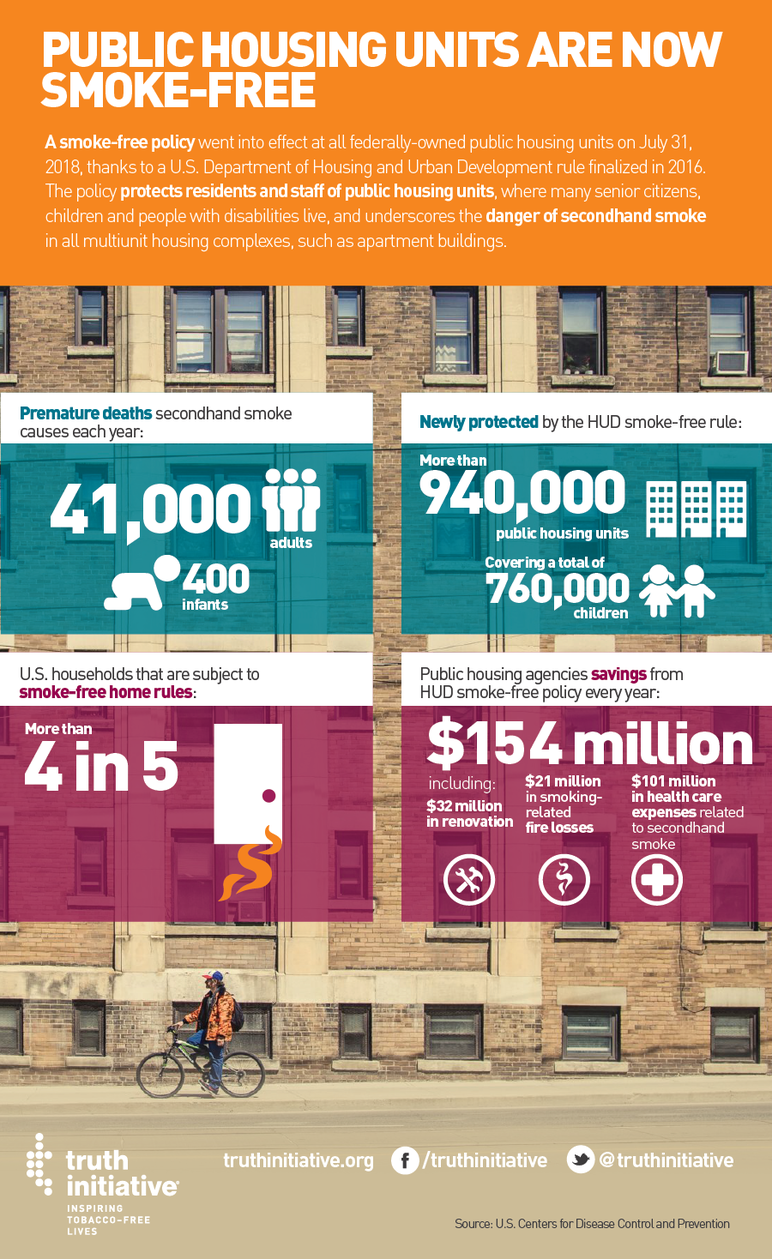 More in tobacco prevention efforts