News Article
'JUUL is getting richer, while we're getting sicker': Thousands of young Americans protest JUUL and call for regulation
A protest outside JUUL's Washington, D.C., office kicked off more than 200 events across the country with thousands of young people rallying for their peers to ditch JUUL and for the Food and Drug Administration to remove flavored e-cigarettes, including mint and menthol, and do its job of regulating the products. truth® youth activists followed the protest by participating in a listening session at the White House and meeting with dozens of Congressional offices.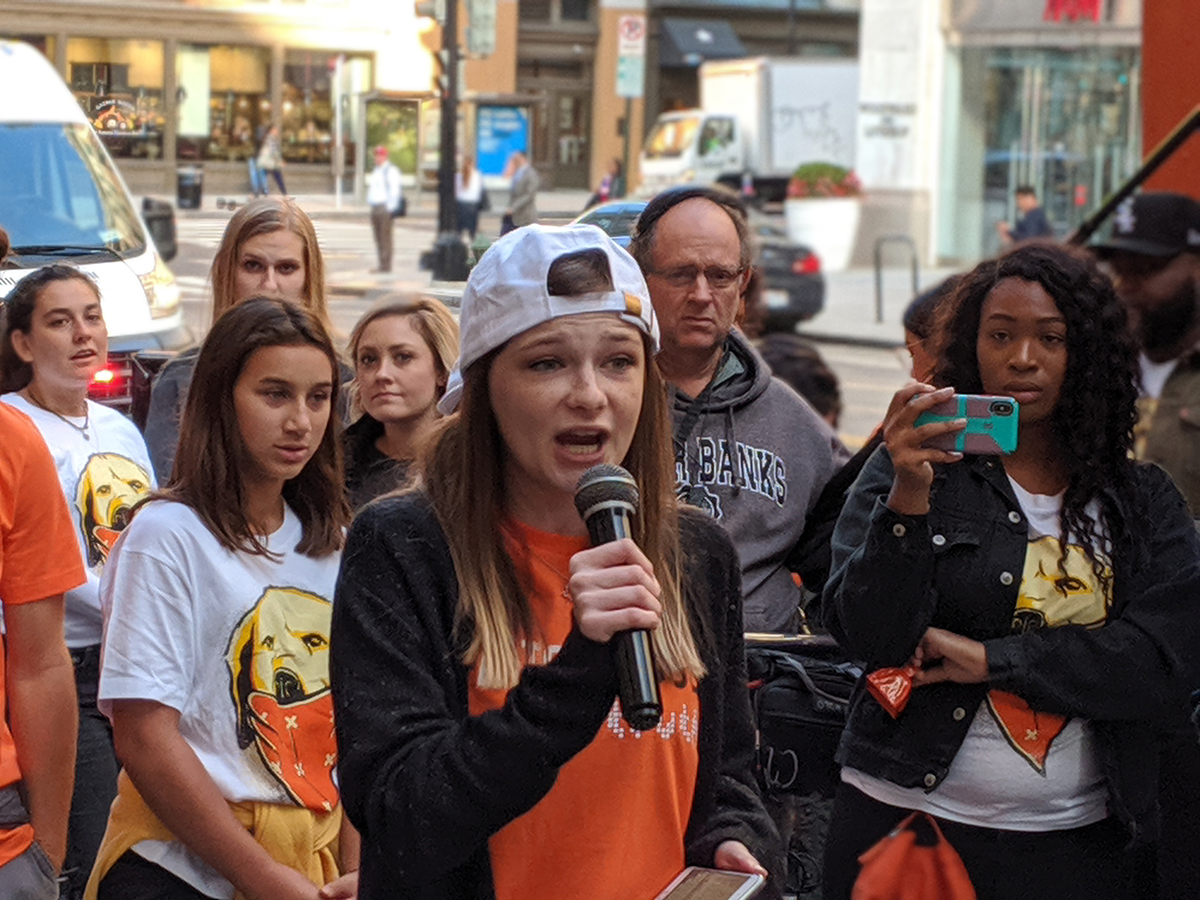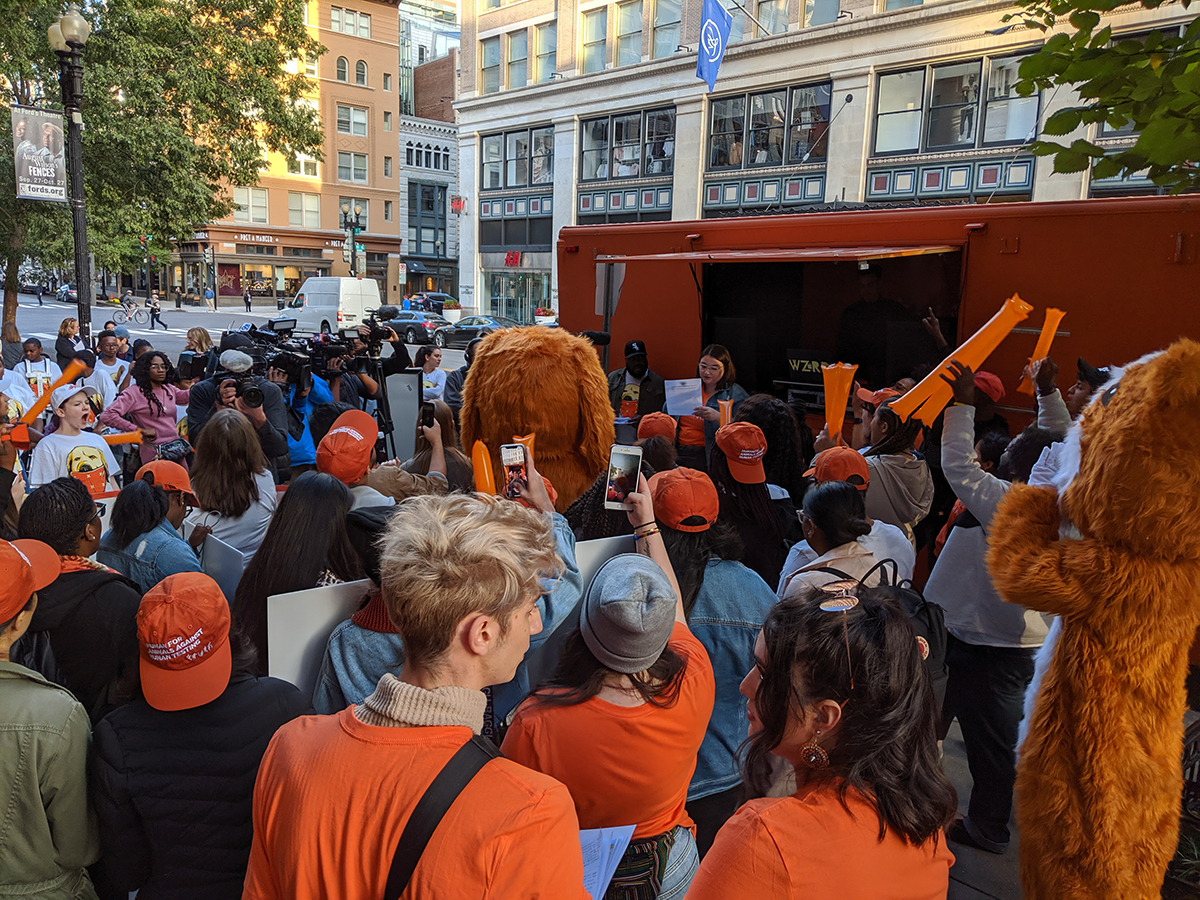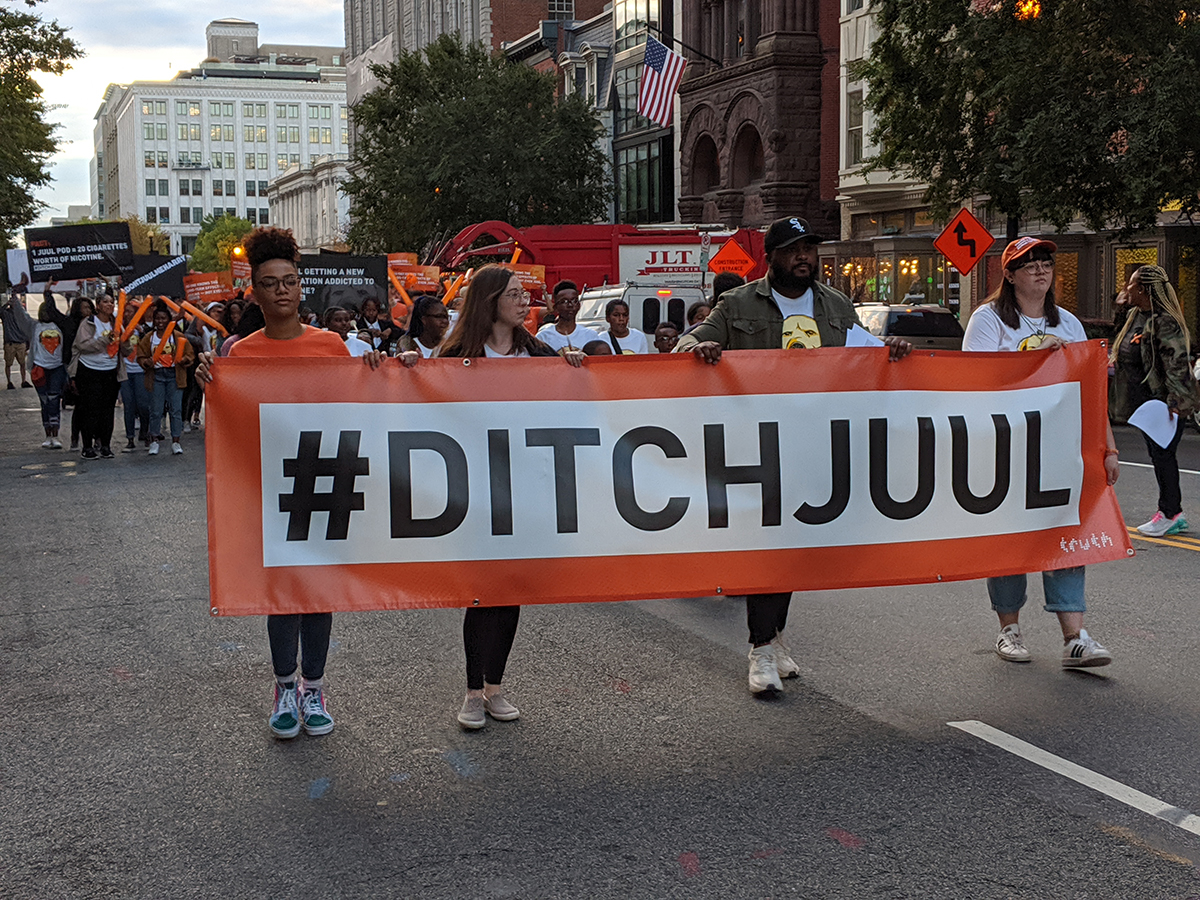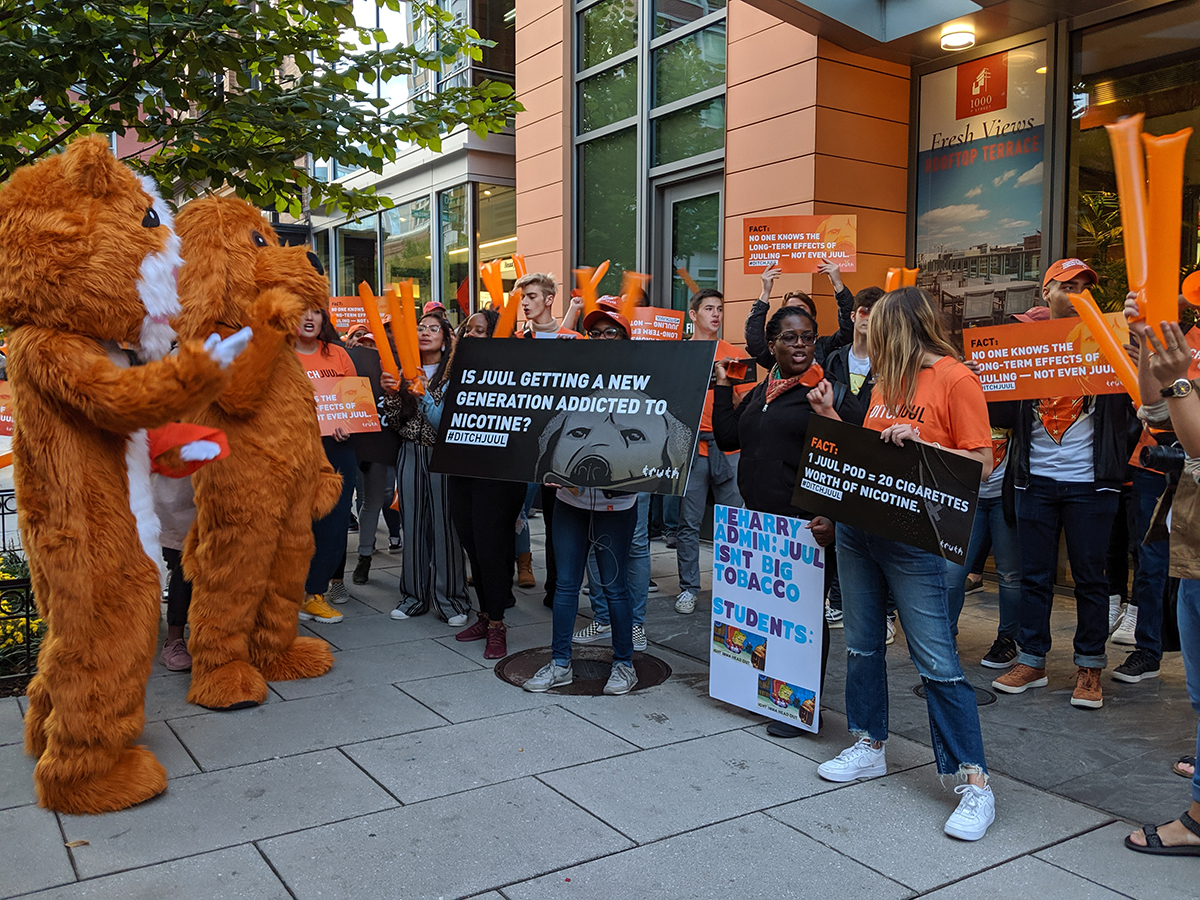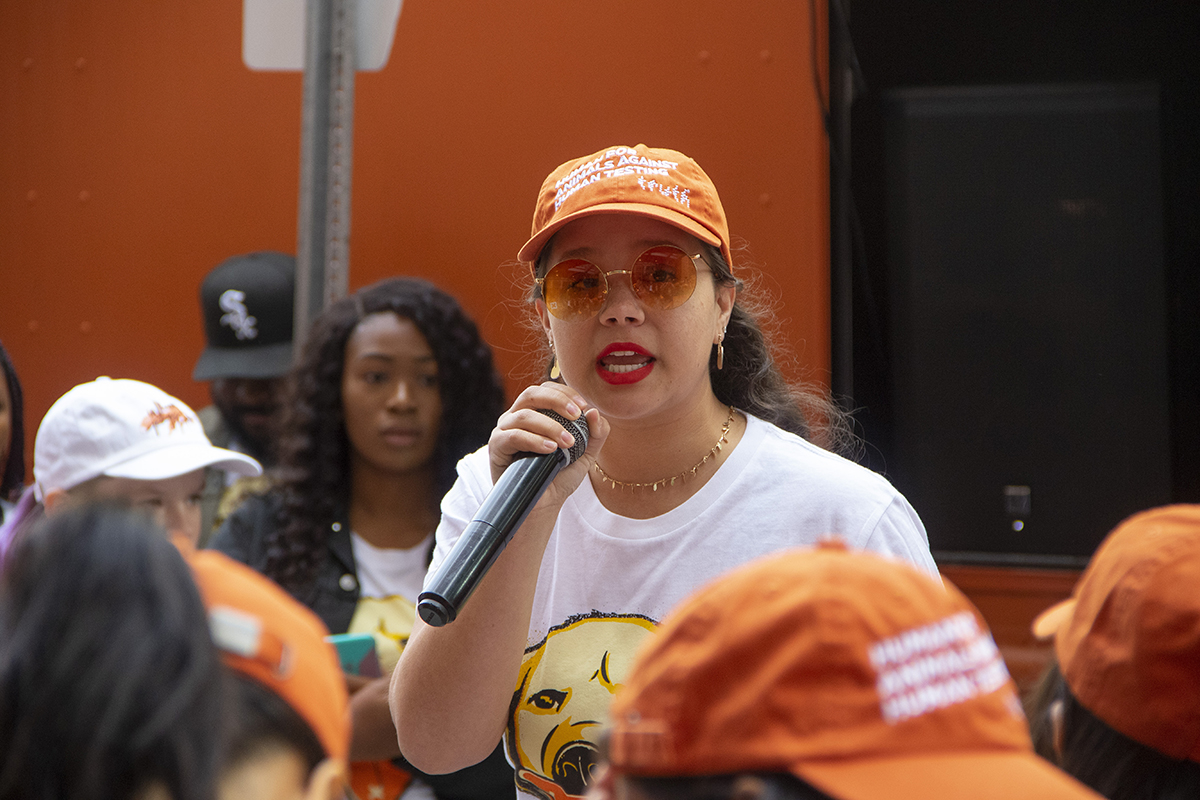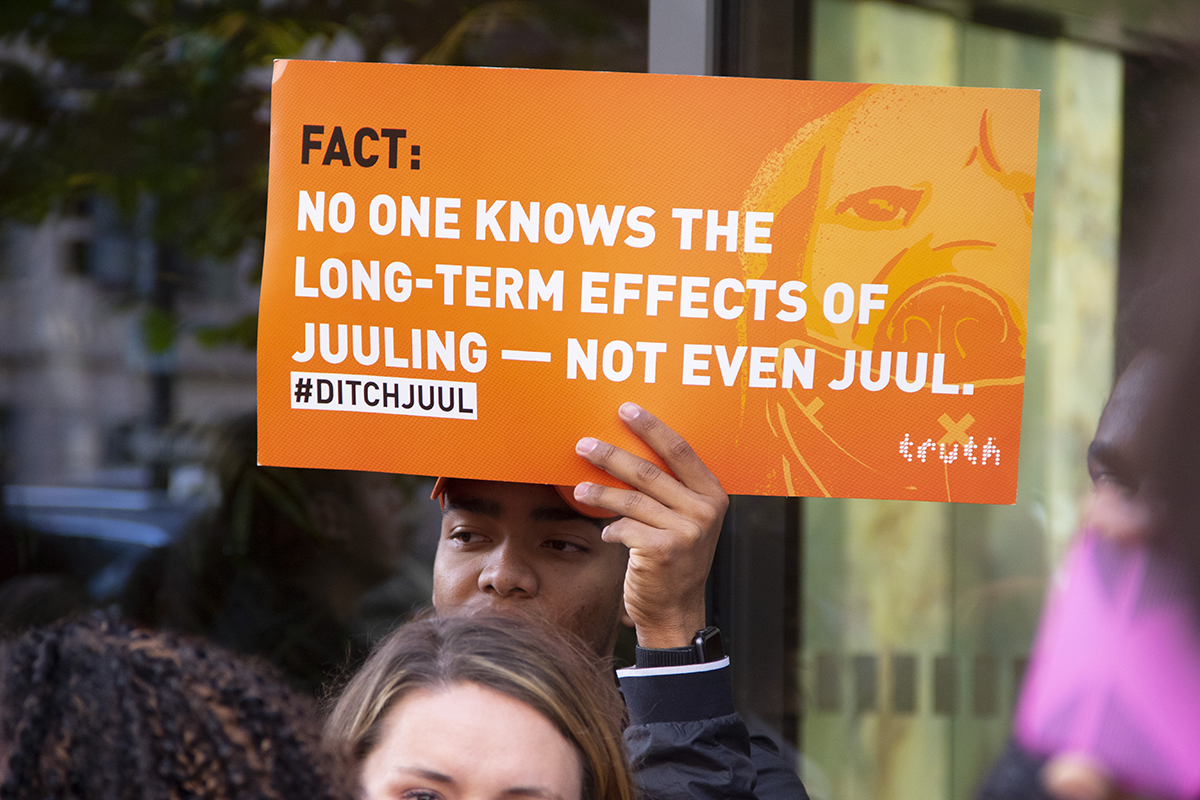 National Day of Action's signature rally, hosted by truth®, took place outside JUUL's Washington D.C. offices with the truth DJ truck, a youth drumline, dog and guinea pig mascots representing the truth Tested on Humans campaign, and speakers, including former vapers turned activists.
The events, part of the truth National Day of Action, are taking place as cases of vaping-related deaths and severe lung illness increase — 18 and 1,080, respectively, at last count — and the youth e-cigarette use epidemic continues to grow. Preliminary data from the 2019 National Youth Tobacco Survey show that more than a quarter of high schoolers — 27.5% — are now vaping, up from 20.8% in 2018. Data from another national survey find that youth e-cigarette use has more than doubled since 2017 in every grade surveyed (including middle schoolers).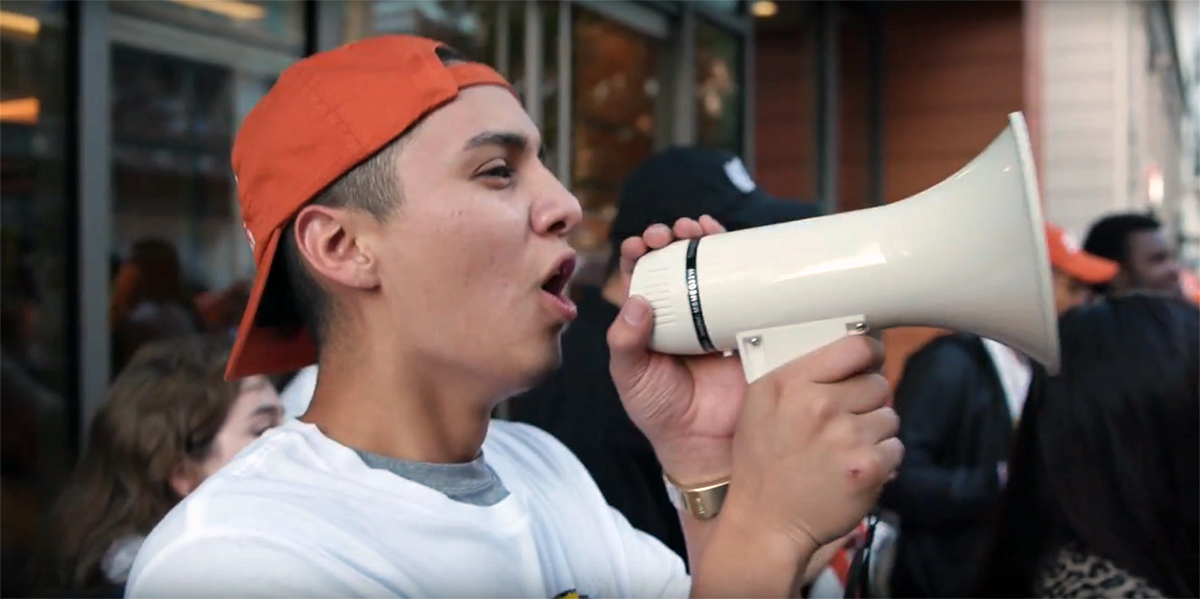 With ownership of more than two-thirds of the e-cigarette market and a history of targeting youth with its marketing and kid-friendly flavors, JUUL continues to drive the youth vaping epidemic. Amid chants of "lives over profits," "we are not for sale," and "JUUL is getting richer, while we're getting sicker," young activists, including former vapers, spoke out.
Piper Johnson, 18, told the crowd of experiencing pain when taking a deep breath and ending up in a hospital intensive care unit with a vaping-related lung illness. "No kid should ever have to go through what I went through. I'm here to take a stand," Johnson said. "I'm sick of JUUL preying on us. We won't take it anymore and we will fight for our lives."
High school student and former JUUL-user Luka Kinnard, who went to a rehabilitation facility for his nicotine addiction, took the microphone and said he "just wanted to fit in" when he tried JUUL for the first time as a freshman at a football game. He now travels the country to share his experiences with other young people.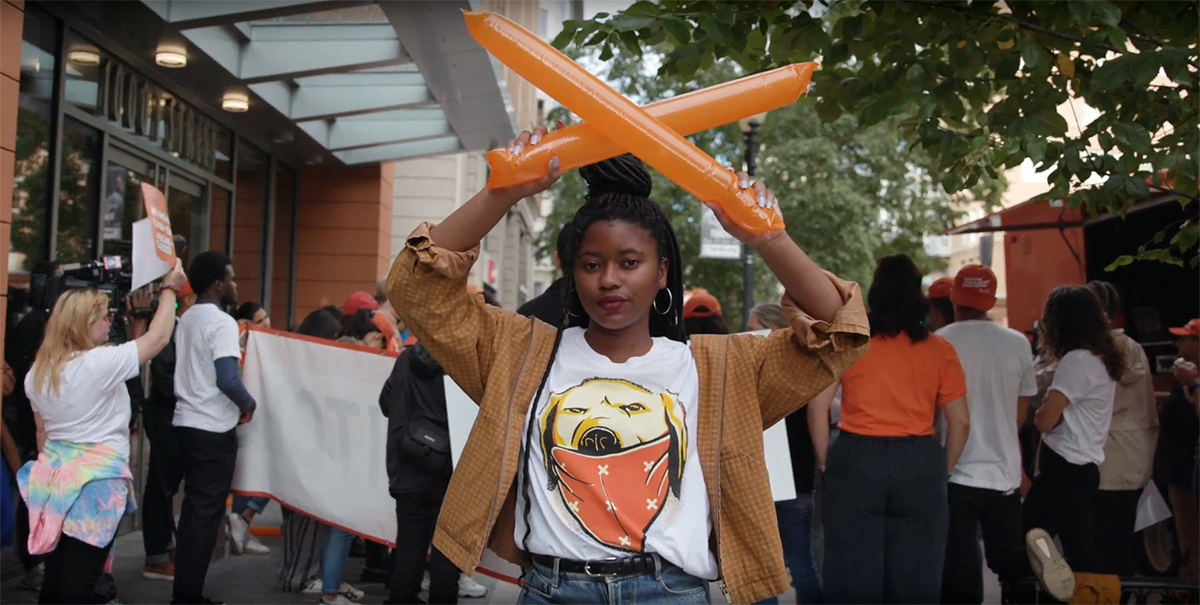 "We need the FDA to do their jobs," Katelynd Todd, former Truth Initiative® youth board liaison and event emcee, told protesters. "It's time for the FDA to regulate these products. We are not guinea pigs."
The National Day of Action follows the latest truth campaign, "Tested on Humans." The campaign highlights how little is known about the long-term effects of e-cigarettes, which remain unregulated, exposing an entire generation to the risk of nicotine addiction and allowing them to be treated like human guinea pigs.
Rally participants shared facts about e-cigarettes — including that one JUUL pod equals 20 cigarettes worth of nicotine and that no one knows the long-term effects of vaping — and urged young people to share their experiences with vaping at thetruth.com. They also shared information about the first-of-its-kind quit vaping program, This is Quitting, a free, anonymous resource that now has had more than 54,000 young people enrolled.
The FDA has so far allowed e-cigarettes to stay on the market without undergoing a review of their public health impact. (Read more about why the FDA needs to regulate e-cigarettes now.)
After the event, youth activists visited the White House to talk with first lady Melania Trump about the youth e-cigarette use epidemic. Youth from across the country answered questions from the first lady about their personal experiences with vaping, including e-cigarette use in schools.
Thank you to the @truthinitiative teens for joining me today & sharing your experiences w/ vaping. It exposed just how invasive these dangerous products have become in our schools & communities. I'm listening & will continue tackling this important issue. #BeBest pic.twitter.com/O5lHwTMPvb

— Melania Trump (@FLOTUS) October 9, 2019
Young protesters also traveled to Capitol Hill to visit with 28 congressional offices, including those of House Speaker Nancy Pelosi and Reps. Raja Krishnamoorthi and Pete King, and Senators Dick Durbin and Mitch McConnell, to continue their push. They asked members to call on the FDA to fully regulate the products and remove all flavored e-cigarettes, including mint and menthol.
More in tobacco prevention efforts