Research Article
New study: 43% of underage e-cigarette users report getting their e-cigarettes from retail sources
Many underage young people are getting e-cigarettes from retailers like vape shops, gas stations, and convenience stores - despite federal law that limits the sale of e-cigarettes to those over 21. New research from Truth Initiative finds that 43.1% of 15- to 20-year-old current e-cigarette users obtained their devices from retail sources.
A series of local and state restrictions limiting e-cigarette sales to minors have passed since 2010. The federal government raised the minimum legal age to sell all tobacco products from 18 to 21 in 2019. The proportion of young people buying e-cigarettes from retail sources initially dropped following the federal law's implementation, but new research findings suggest that this proportion is creeping back up. Results suggest the need for better enforcement of minimum age sale policies at the retailer level to reduce underage e-cigarette use.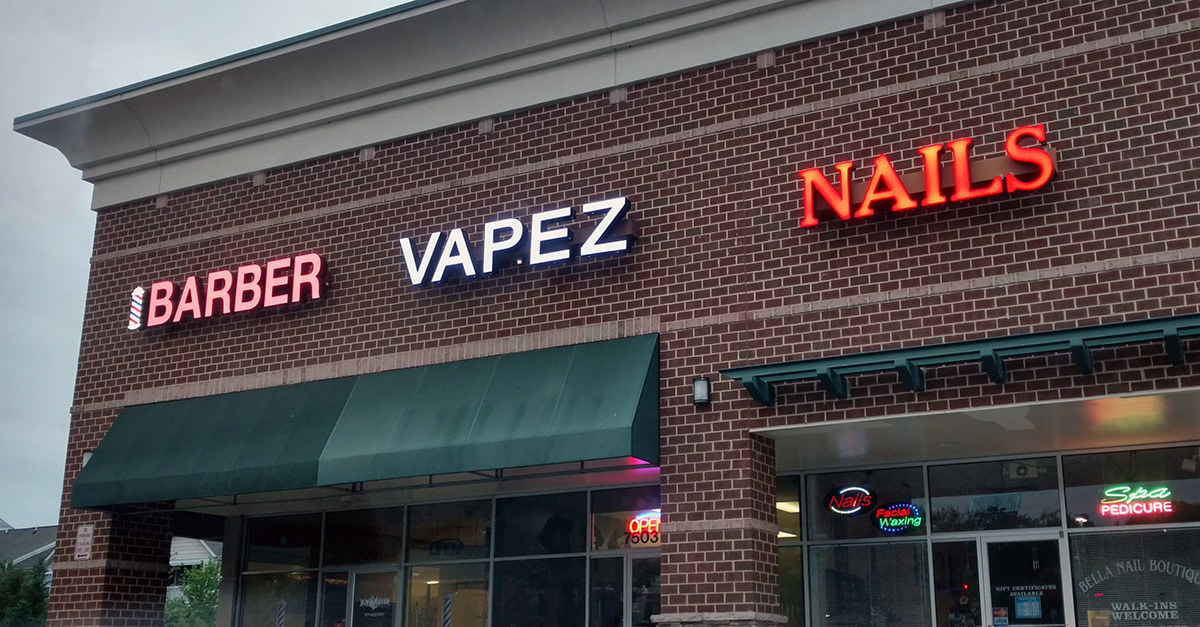 Underage purchase of e-cigarettes from retailers may be on the rise
Researchers surveyed 15- to 20-year-old e-cigarette users about where they typically purchase e-cigarettes and what kinds of flavors and devices they prefer. Although most underage e-cigarette users (56.9%) get their e-cigarettes from social sources, such as peers and family members, many (43.1%) obtained their devices from retail sources. This represents a relative increase in proportion compared to past studies. For example, one 2019 study reported 33.6% of underage flavored JUUL users and 31.2% of other flavored e-cigarette users obtained their e-cigarettes from retail sources.
Young people who get their e-cigarettes from retail sources report that they are getting e-cigarettes primarily from vape shops (22%) and gas station/convenience stores (15.9%). More than half (51.4%) of current e-cigarette users between 18-20 years and over a quarter of 15- to 17-year-olds (28.3%) obtained e-cigarettes from retail sources.
Young people are purchasing pod-based, disposable, and flavored e-cigarettes in person
Researchers found that many e-cigarette users who used pod-based e-cigarettes (44.3%) and disposable e-cigarettes (50.0%) bought their products from retailers. Fewer vape pen users (32.7%) obtained their e-cigarettes from retail sources.
About 60% of underage customers who obtained e-cigarettes from brick-and-mortar stores purchased fruit, candy, dessert, or menthol/mint/ice flavors, compared to about 40% of those who purchased products from social sources. When the Food and Drug Administration restricted the sale of some flavored e-cigarettes in early 2020, disposable e-cigarettes that came in youth-appealing flavors were a notable exception. Following their exemption, disposable e-cigarette use increased about 1,000% (from 2.4% to 26.5%) among high school e-cigarette users and more than 400% (from 3% to 15.2%) among middle school e-cigarette users during 2019-2020.
Progress in policy, change needed at the register
Results indicate that retailers are not complying with legal age restrictions and FDA enforcement is insufficient. At the federal level, FDA must finalize a rule to prohibit the sale of tobacco products to persons younger than 21 years of age, in order for the law passed by Congress to be fully implemented and enforced. Additionally, researchers point to ways to improve compliance with age restrictions on tobacco purchases, citing existing methods for enforcing alcohol age sales restrictions at the state level including states entering into assurances of voluntary compliance with retailers (AVCs) in their jurisdictions that are designed to reduce the appeal and accessibility of tobacco products to youth.
Further investigation into the availability of products both online and in-store, retailer compliance, and tobacco industry actions to circumvent restrictions must be done to keep up with the ongoing public health crisis surrounding youth tobacco use.
More in tobacco industry marketing