News Article
truth Ambassadors combat nicotine use through mental health and self-care efforts
Many young people are turning to nicotine to alleviate stress, anxiety, and depression, without knowing it may be making them feel worse. Five truth® Ambassadors took on this topic with community projects focused on supporting their peers' mental health.
truth Ambassadors participate in a year-long immersive leadership program to learn about the public health impact of tobacco, e-cigarettes, nicotine addiction, and the importance of community and youth engagement. In 2021, 13 truth Ambassadors received financial support to create and promote projects that inspire tobacco/vape-free communities.
Here are how some of the young leaders made a difference in their community by focusing on the intersection between mental health and nicotine.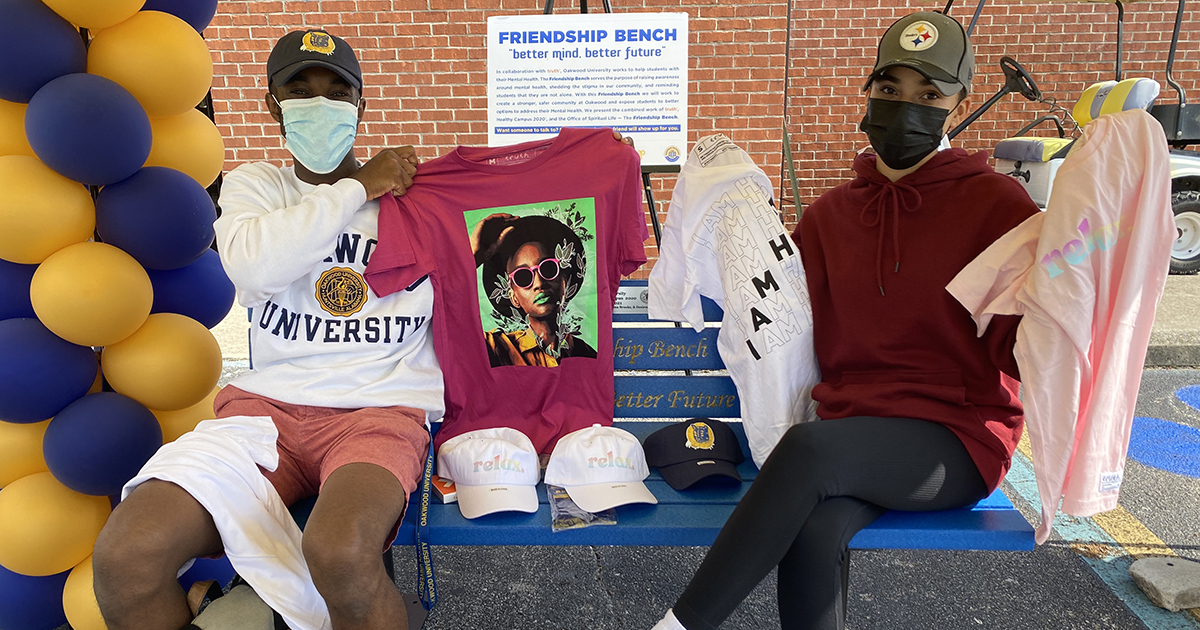 Kristen Reid and Briana Brooks
Kristen Reid and Briana Brooks partnered to create a safe space for students at Oakwood University to relieve stress and promote wellness. Briana organized a block party where students could do plant therapy, yoga, painting, and ask judgement-free questions about nicotine use. Kristen created a Friendship Bench on campus, which encourages student-to-student conversations about mental health and facilitates peer-to-peer support networks. A sign by the Friendship Bench says "Want someone to talk to? Sit at the bench and a friend will show up for you" to remind students they are not alone.
Mary Louise Long
To reach youth that have either recently quit nicotine or are struggling to quit, Mary promoted the importance of self-care to her target audience at Arizona State University (ASU) Public Relations Student Society of America (PRSSA). Students attended and participated in a skincare workshop where they were able to make their own face masks and learn about the harms of tobacco use. Her presentation will continue to be shared annually during ASU's PRSSA chapter meetings to ensure that young adults are given the facts about the effects of nicotine use.
Xavier Lynum
Xavier chose to combine gaming and impactful conversations to create a nonjudgmental and safe atmosphere where individuals can thrive. He wanted to inspire his target audience – members of the gaming community who are predominantly male – to open up and have discussions that will make a positive impact on their mental health. The discussions are available on YouTube.
More in tobacco prevention efforts