News Article
16 higher education institutions pledge to go tobacco/vape-free through college program
Fourteen colleges and universities and two college systems were awarded grants from Truth Initiative® to adopt a 100% tobacco/vape-free policy, a move that will protect more than 241,000 students and 36,000 faculty and staff.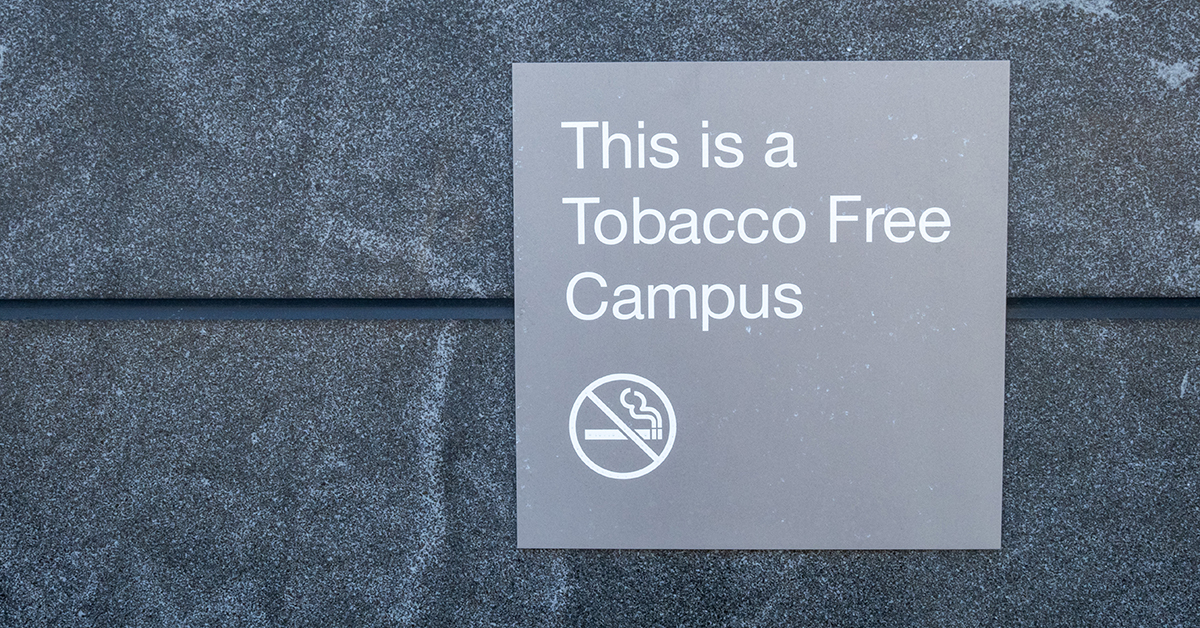 The Truth Initiative Tobacco/Vape-Free College Program offers grants to minority-serving academic institutions, community colleges and women's colleges, to engage their campus community to address smoking, vaping and tobacco use in all forms. After recently expanding the program to include college systems, two new grantees now have the potential to impact more than 130,000 individuals alone. Since 2015, the Tobacco/Vape-Free College Program has protected more than 2 million students, faculty and staff by providing funding to 200 colleges and systems to advocate for and adopt a 100% tobacco/vape-free policy. Grantees will form a taskforce to coordinate the policy effort, assess tobacco-related issues, promote tobacco cessation and develop a policy recommendation. Student leaders will develop and lead educational efforts to build a movement to become a tobacco/vape-free institution.
With 98% of smokers starting before age 26 and the youth vaping epidemic continuing, college campuses are critical to preventing young adults from starting tobacco use, aiding current smokers and vapers in quitting and reducing exposure to secondhand smoke for all.
The latest grantees of the Truth Initiative Tobacco/Vape-Free Program include:
Stillman College, Alabama
Skyline College, California
Santa Ana College, California
Colorado Northwestern Community College Foundation, Colorado
Community College of Aurora, Colorado
Manchester Community College, Connecticut
Quincy College, Massachusetts
Blackfeet Community College, Montana
Salem Academy and College, North Carolina
Felician University, New Jersey
Jefferson Community College, New York
Our Lady of the Lake University, Texas
Rutgers University, New Jersey
Snow College Foundation, Utah
South Carolina Technical College System, South Carolina
South Seattle College, Washington
As part of a continued commitment to addressing tobacco as a social justice issue, Truth Initiative is accepting applications for the next round of grants through the Tobacco-Free College Program for Historically Black Colleges and Universities and Predominantly Black Institutions to support the adoption and implementation of a 100% tobacco/vape-free policy. Applications are due December 1.
More in tobacco prevention efforts