News Article
4 big concerns about selling IQOS heat-not-burn cigarettes in the US
The Food and Drug Administration is expected to decide in coming months whether Philip Morris International can bring a new tobacco product to the U.S., and if it can be marketed as a less harmful alternative to cigarettes.
Many significant concerns exist about the heat-not-burn device, called IQOS, which heats tobacco and produces an inhalable aerosol, instead of burning tobacco like traditional cigarettes. Last month, an FDA advisory committee rejected Philip Morris' claims that IQOS reduces the risk of tobacco-related diseases and is less risky than continuing to smoke cigarettes. The FDA must now review the IQOS application to determine whether it can be classified as less toxic than cigarettes. Philip Morris has already spent $3 billion to develop IQOS and implement large-scale consumer marketing programs in other countries.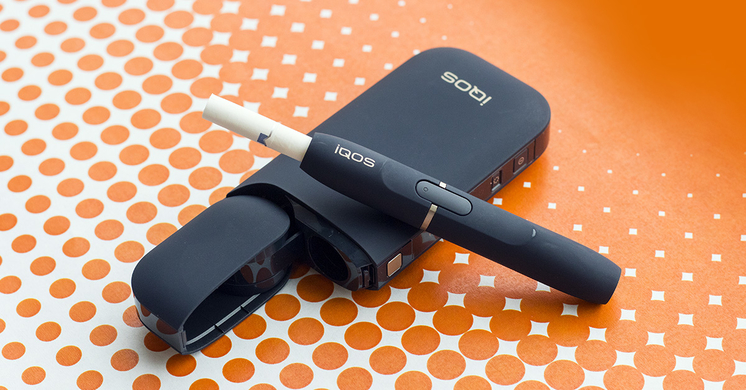 Here are four big concerns about bringing IQOS to the U.S., according to comments Truth Initiative® submitted to the FDA regarding Philip Morris' application to market IQOS as a less harmful product than cigarettes.
Philip Morris does not provide any information about its marketing and media plans for IQOS, spurring worries over potential youth-appealing marketing.
While Philip Morris has indicated that it would market IQOS to cigarette smokers, many are concerned that the products would end up in the hands of youth instead. During the approval process, it is critical that the FDA consider the appeal of the product to youth — a factor that is completely ignored in the company's application.
In fact, Philip Morris included no data or information regarding how IQOS impacts youth at all — such as whether youth are using the product, how it appeals to youth and how the promotional materials might impact youth initiation of the product — even from countries where IQOS is already on the market.
IQOS could strengthen the Marlboro brand, including the appeal of its other tobacco products.
Marketing the new device using the Marlboro brand may increase the overall appeal of all Marlboro products, including cigarettes. Research shows that Marlboro tops the list of preferred cigarette brands among teenagers. Philip Morris is planning to market the tobacco cartridges, called HeatSticks, under the Marlboro name.
Evidence does not show that smokers will switch to IQOS from cigarettes, raising concerns of dual use.
Results from the company's U.S.-based study indicated low rates of smokers completely switching from cigarettes to IQOS. Studies from other countries also show that few smokers opt to use only IQOS instead of cigarettes. These results suggest that smokers may be more likely to use IQOS in addition to cigarettes, and not as a substitute.
Truth Initiative recommends that the FDA require that Philip Morris submit additional information, specifically on the impact of its marketing and product development plans on America's youth.
For more information on IQOS, read "What are heat-not-burn cigarettes?"
More in emerging tobacco products